On the 26th June, the sixth Women's World Cup kicks off in Germany. It is twenty years since the tournament started, during which time the women's game has come on significantly, particularly in terms of its public profile. However, women's football – particularly women's professional football – is still very much in its infancy. The sixth playing of the men's World Cup, for instance, was Sweden 1958.
The women's game has missed out rather on those days of pipes, churned pitches, lethally water-saturated leather balls, everyone in the crowd wearing a suit and a bowler hat and wingers' legs moving twice as fast as they normally do. Dotmund thought this was a bit of a shame, so today's picture is a recreation of the 1958 World Cup final shot through a female prism.
He is such an idiot.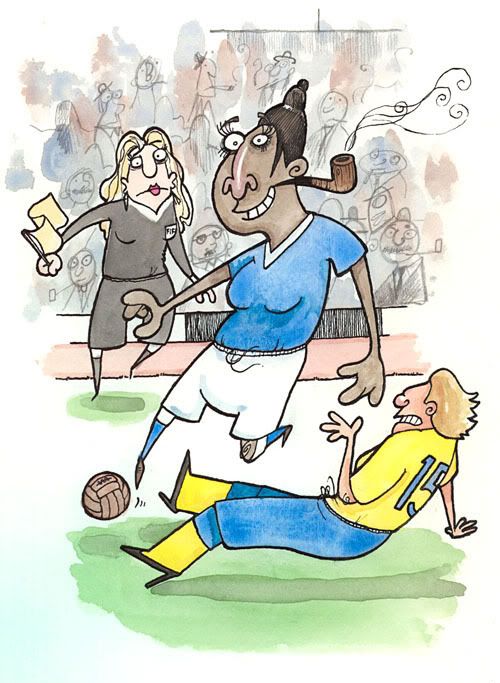 Click for bigger
Dotmund's gallery may be found here, whilst you can follow him on Twitter here.
You can follow Twohundredpercent on Twitter here.