Dotmund has always been a fan of football manager's excuses, and you don't get any better excuses than from the coaches of national sides from countries with oppressive regimes. Even so, North Korea's Kim Kwang-min still managed to go above and beyond with his reason why his team had lost their opening match in the 2011 Women's World Cup.
What happened next had a grim kind of inevitability about it, we're afraid.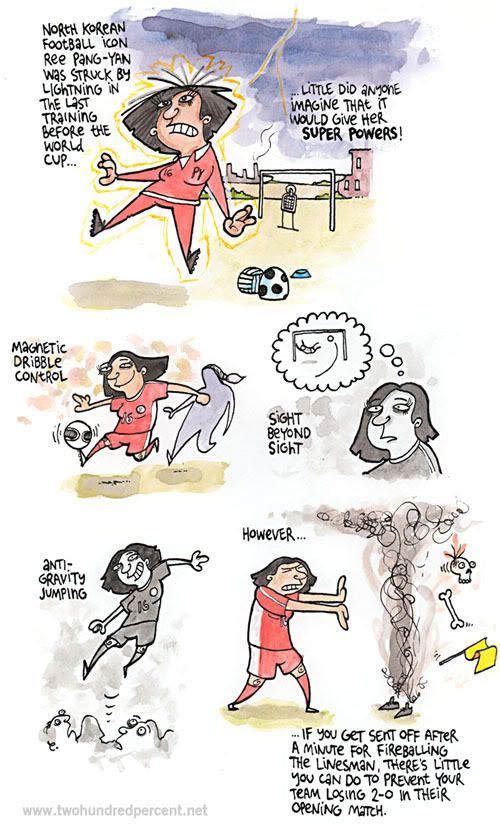 Click for bigger
Tweet us up good and hard… Dotmund | Twohundredpercent.