It's the end of the season which means today's Mungo is the penultimate edition for a while at least, so be sure to drink it in. With Mungo incarcerated in the Tower of London for calling the future King of England a very bad thing in jest, Heart of Clachmaninshire's hopes of avoiding relegation have received a major fillip. But Mungo McCrackas isn't an easy man to keep down.
Dotmund is cross with himself as he realises now this should have been the 38th and final edition of the season, because he thinks Game 39 is shit.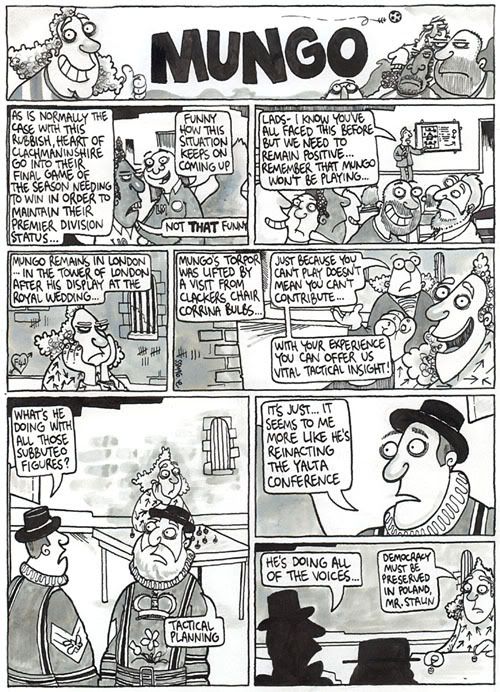 Click for full-size
More of Dotmund's pictures may be found here. You can also follow him and Twohundredpercent on Twitter.