Mungo time. With Heart of Clachmaninshire in their most precarious league position yet, the best thing that could possibly happen – Mungo being unavailable to play – is happily precipitated by events elsewhere. But will he make it out of the Tower in time for the run-in?
Dotmund draws Mungo with his feet.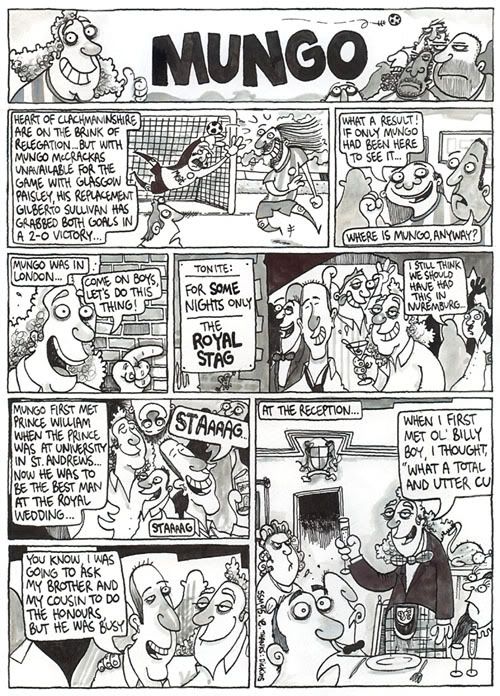 Click for full-size
There's more of Dotmund's "art" here, whilst you can also follow him and Twohundredpercent on Twitter.