The big thaw at Clackins Park is finally underway, albeit one that has to have outside assistance. But a new discovery – and (another) new manager – look set to revolutionise Heart of Clachmaninshire's flagging fortunes.
Dotmund was actually pleased with this.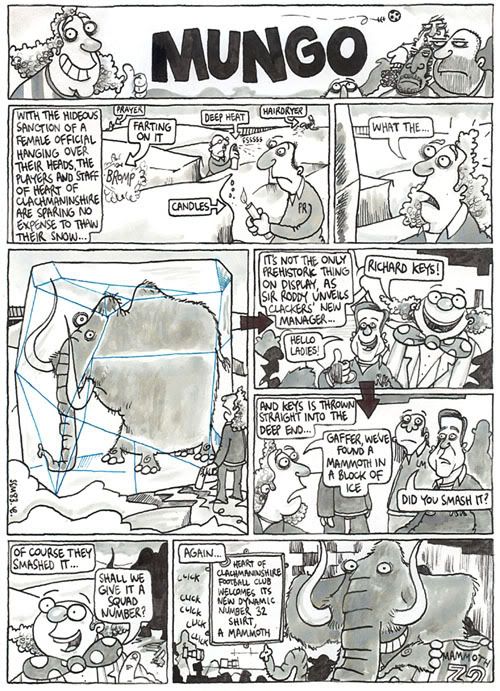 Click for full-size
For all his multitude sins, the artist is quite nice really and has (finally) added some NEW PICTURES that you can admire and buy to his site. Click here.