It's late October, which means the first frosts are on the ground, the nights are drawing in and Heart of Clachmaninshire FC are in crisis. But this year, they've done it in some style. Thanks to their bizarre egg-based plot to introduce a new player, they can add tough legal sanctions to their growing list of problems. A list not particularly helped by the club's own hardman chairman, Sir Roddy Bulbs.
Still, every cloud has a silver lining, as they are soon to discover.
Dotmund actually wrote this.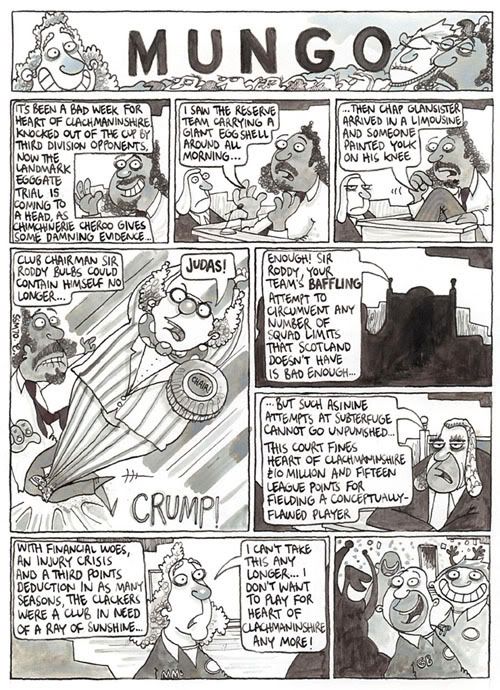 Click for full-size