It's one of those Mungo days again here on Twohundredpercent. Mungo has managed to escape the studio of Loose Women with his dignity intact, but could he have jumped out of the frying pan and into the fire?
Dotmund is an idiot.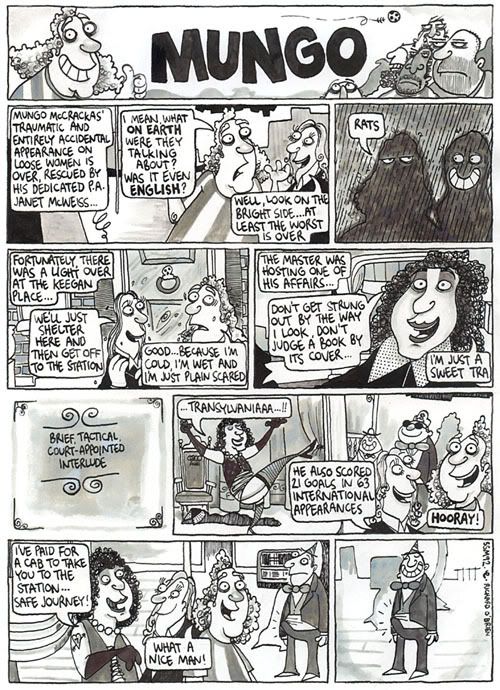 Click for full-size
You can Twitter us up in this enlightened age: Twohundredpercent and dotmund.