Your correspondent got himself all excited this week when he read an internet rumour (it must be true!) that none other than Diego Maradona was on his was to the North West to discuss taking the vacant manager's chair at Blackburn Rovers. The mind boggles!
Blackburn are, of course, the last team from outside "The Big Four" to win the Premier League. And with Maradona, Ronaldinho and discount chicken, Dotmund thinks all the pieces are in place for another big push.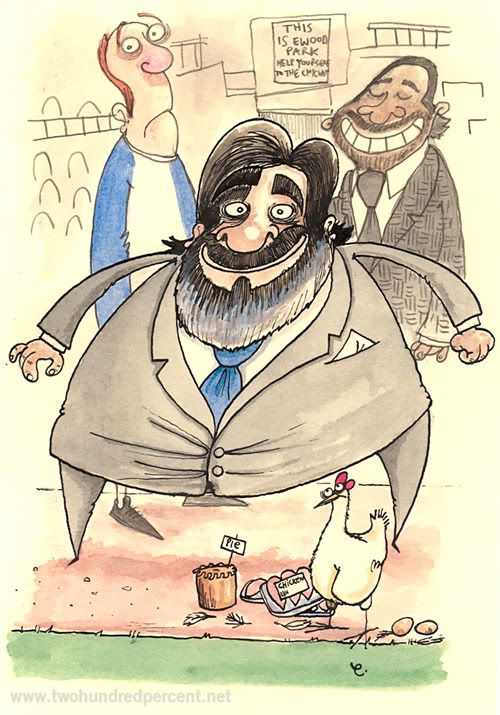 As with the vast majority of the artwork on this site, this picture is available to buy. This piece would set you back £35, including p&p (within the UK). Contact the artist if you are interested.