Twohundredpercent's semi-resident artist (he has a kennel out the back) Dotmund loves international football almost as much as he fears shop mannequins. So, to celebrate the approach of UEFA Euro 2012, he has produced 16 new pictures for each participating country. One of these will appear here every day in the run up to the kick-off of the tournament, which mathematicians will no doubt tell you is in 17 days today.
For more European Championship tomfoolery, you can read our Euro Stories here; or download and play with our retro interactive Euro 2012 spreadsheet here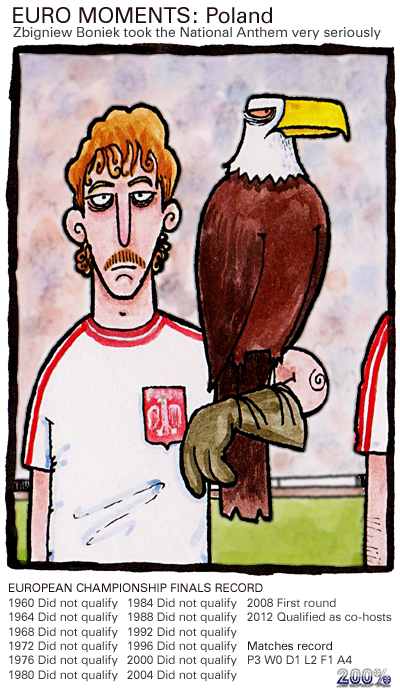 Dotmund's blog is here, and you can follow him on Twitter here. You can follow Twohundredpercent on Twitter here.