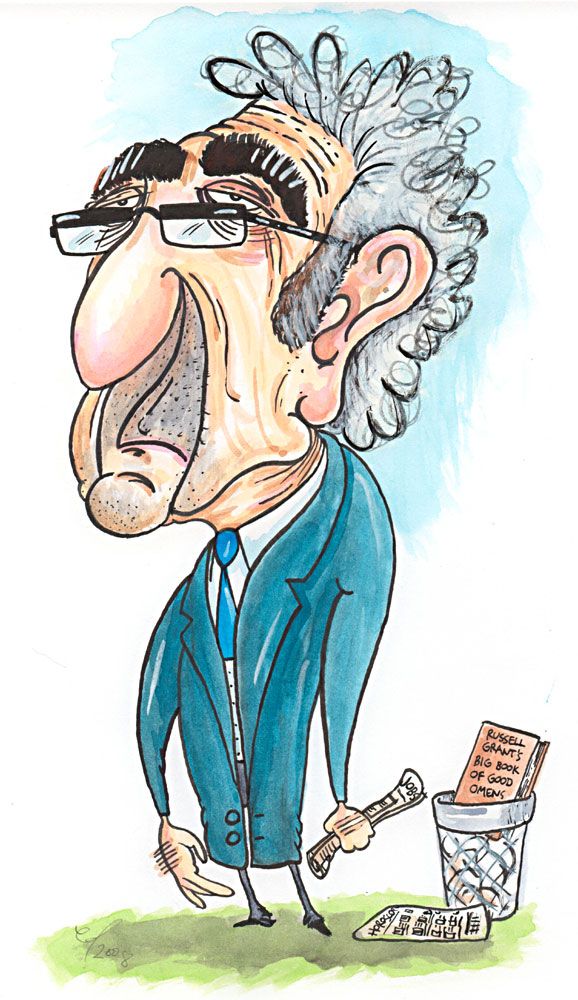 The 2010 World Cup kicks off in just 600 days from today.  This fact has made the looming prospect of South Africa seem a little bit too real for Argentina's coach Alfio Basile.  Following his side's 1-0 loss to Chile this week – Argentina's first against those opponents since 1973 – he has resigned his post.  Argentina now lie seven points behind the CONMEBOL group leaders Paraguay.  Perhaps more significant is the fact that, with eight matches remaining, Argentina are third in the group, just 3 points away from fifth place and the prospect of a play-off against a Central American runner up.
Contrast this with France.  A rather stuttering start to their campaign in UEFA Group 7 has left them with 4 points from 3 games.  They, too, lie in third place in their group – behind Serbia and Lithuania – but their situation is perhaps more parlous even than the South Americans'.  With just nine teams going through automatically, France are maybe already looking at having to qualify by being one of the eight best runners-up and then facing the play-offs.  Their coach, however, is resolute in his determination to stay in the job and turn things round.  People who watched Euro 2008 – which, as this is twohundredpercent, I'll assume is all of you – may possibly be surprised to learn that the identity of the manager in question is still Raymond Domenech.
Much has been made of Domenech's personal eccentricities.  His belief in astrology has been particularly noted, especially after his distrust of Scorpios saw Robert Pires left out of the 2006 World Cup squad.  His side's dismal performances in Austria and Switzerland last summer, too, were somewhat overshadowed by Domenech shrugging it off, claiming that all that mattered was being able to propose to his girlfriend.  Post-defeat marriage proposals are, in professional sport, almost always valedictory affairs.  I pretty much assumed that his resignation was implied there and then.  But the FFF have kept the faith with Domenech.  This is a bold and brave move, but I must also confess I have a sneaking admiration for it.  Itchy trigger fingers are very much the order of the day in the upper echelons of football in the current era, so bucking the trend is an appropriately sophisticated, philosophical and artistic thing to do.
Part of the reason for their choice lies outside facile stereotypes of French behaviour, of course.  Domenech -of whom much has also been made of perceived shortcomings on the technical side – has been scorned, criticised and dismissed by the French football media and its fans before, only for him to guide his team to the 2006 World Cup final.  He can also point to the fact he is presiding over a changing of the guard in the French game.  Henry, Trezeguet and Anelka aside, more or less all remnants of the golden generation have now retired.  All of this aside, there's only so much time that any man can dine out on good grace and past achievement.  It's hard to see how Domenech's position would be tenable if his side were to succumb to another loss similar to the 3-1 defeat by Austria which began their qualifying campaign.
The ultimate irony of this situation, of course, is that it's virtually inconceivable that Argentina will not make their way through the qualifying group.  It's also worth remembering that Brazil had a similarly undistinguished qualification campaign for 2002, before becoming deserved World Champions in Japan.  Playing explosive and brilliant football or stammering and wheezing, Argentina will arrive in South Africa as one of the favourites to win the title.  France, on the other hand, have no such guarantees.  Not only do Les Bleus have form for not qualifying for football's biggest tournament – their 1998 win as hosts was their first appearance in the Finals since 1986, when Just Fontaine was still on YTS – but their qualifying group is by no means a gimme.
The same could, of course, be said of Argentina.  The CONMEBOL group's qualifying top four places are currently held by Paraguay, Brazil, Argentina and Chile.  However, Uruguay lurk, as they often seem to, in fifth place.  A much-fancied Colombian team skulk in 7th place behind Ecuador, with 5 draws from their ten games.  With a goals tally of 4 for and just 8 against, it's not hard to see where their problem may lie.  With 8 games to go, a goalscorer could see them enter into contention.  Argentina, though, are a different prospect entirely.   A team of superstar players, with the Olympic champion under-23 team's players waiting in the wings should they prove inadequate.  Meanwhile, France -as they proved at Euro 2008 – are some way off being a package, let alone a finished package.  Grouped with Serbia – who mainly reserve their calamatous performances for the finals stages rather than in qualifying – and their group rivals from Euro 2008, Romania, the French side are facing an uphill struggle.  Especially now that, with UEFA team numbers reduced from 14 to 13, not even second place in group is a guaranteed way of staying in contention.
Whatever happens, the plight of Argentina and France will be well worth tracking over the next 13 months.  Yesterday, I discussed whether or not stability should be more valued within the structure of a football team.  These two international giants and their disparate approaches will hopefully be a useful Litmus test.  And, almost invariably, prove me wrong.