A Picture That Dotmund Did: John W. Henry
Ah well.  It started out so positively and with such hopefulness for the future.  But it was only a matter of time before Liverpool's new owner went all "Game 39″ on our asses.  Still, maybe it won't be so bad.  Dotmund explores on our behalf.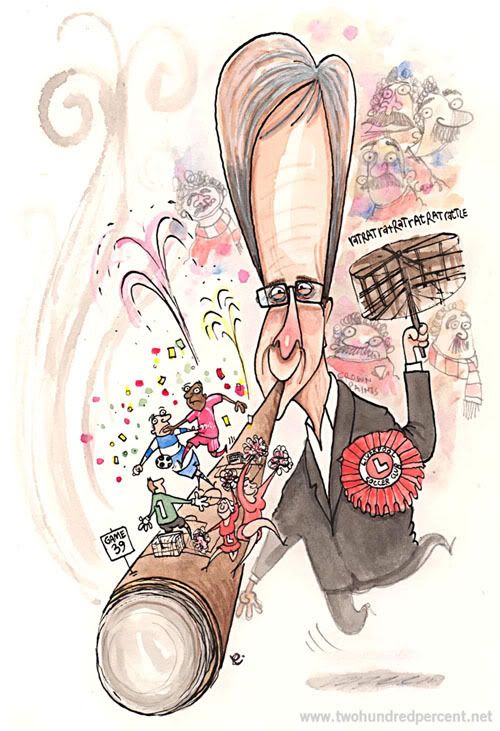 Click for full-size
All of the original artwork in the A Picture That Dotmund Did series is available to buy. Today's piece is on sale at £50, with half of the money going to Macmillan Cancer Support. If you are interested, contact Dotmund via his website here.