The 200% World Cup – Artist's Impression number 3
As Arthur Bloch writes in Murphy's Law," to err is human, but to really foul up requires a computer". If last night's match between France and Honduras taught us anything, it's that BBC commentator Jonathan Pearce may yet occupy a space beyond even that. In the heart of Brazilian cowboy country last night in Porto Alegre, he had what is probably best described as a bit of a mare. Oh well, better luck next time, Jonathan. If nothing else, you managed to get Robot Wars trending on Twitter in the UK.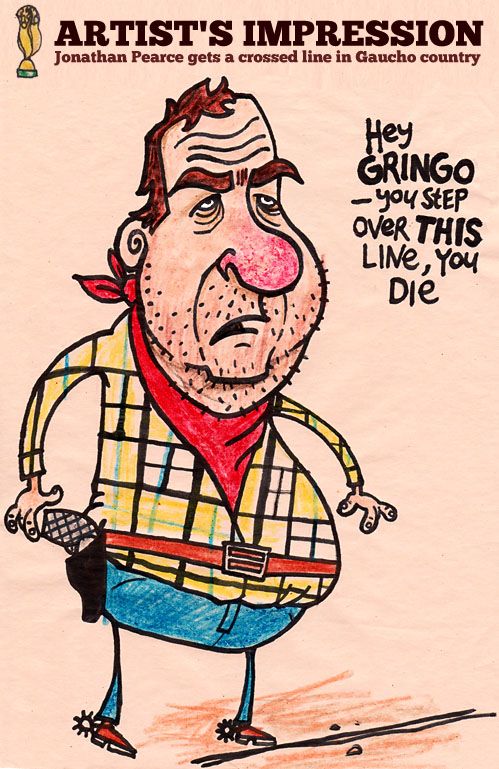 You can follow Twohundredpercent on Twitter here. Following dotmund on Twitter, meanwhile, is perhaps a more acquired taste.