The Friday Picture: Bonus Paid Content
The football blogosphere's latest big topic is the issue of making certain content available to subscribers only. It's a bit of a hot potato. But it's one which Dotmund fears is likely to snowball into football at large. Then again, he is a bloody idiot (although he does occasionally get paid for his pictures).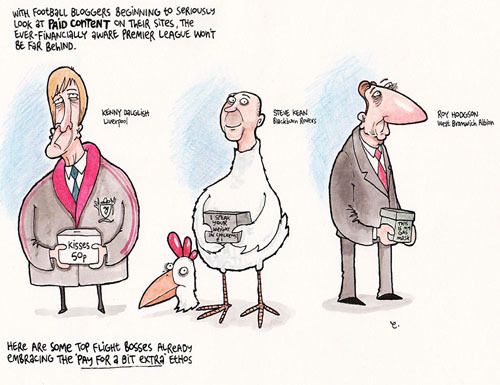 Click for full-size
There's more completely free content from Dotmund here, or you can follow him on Twitter here. Follow Twohundredpercent on Twitter here.