Stanley Matthews: World Saviour
It's a question we at Twohundredpercent barely ever ask because it's demonstrably so stupid, but – can football save the world? Although it's not the sort of question we'd ask, it is now sadly the sort of question we have nevertheless answered, as Dotmund presents this sub-Boy's Own adventure starring one of the world's most legendary players.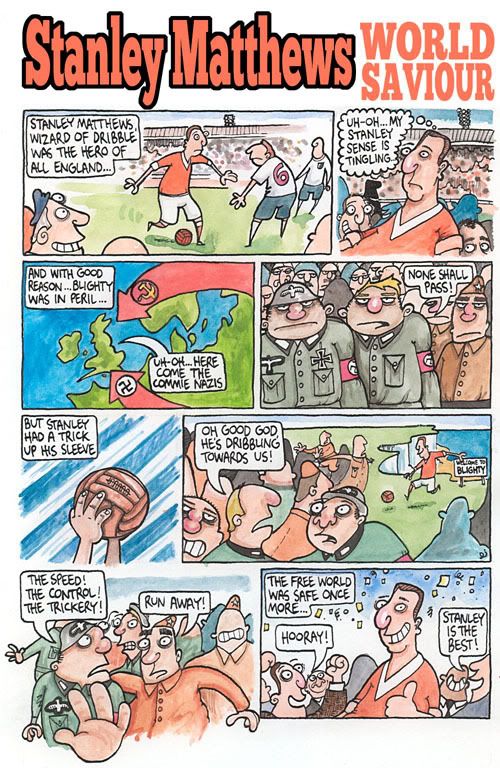 Click for bigger
You can find Dotmund's gallery here, or follow him on Twitter here. You can follow Twohundredpercent on Twitter here.