Friday Picture: I Got Stripes
Tomorrow, as you probably know, is the FA Cup Final between Manchester City and Stoke City. Editorial discretion prevents Dotmund from saying who he will be supporting. However, historical facts are indiscreet things indeed and as your correspondent has discovered, the shirt on your back may prove to be the very thing keeping you from your ambitions.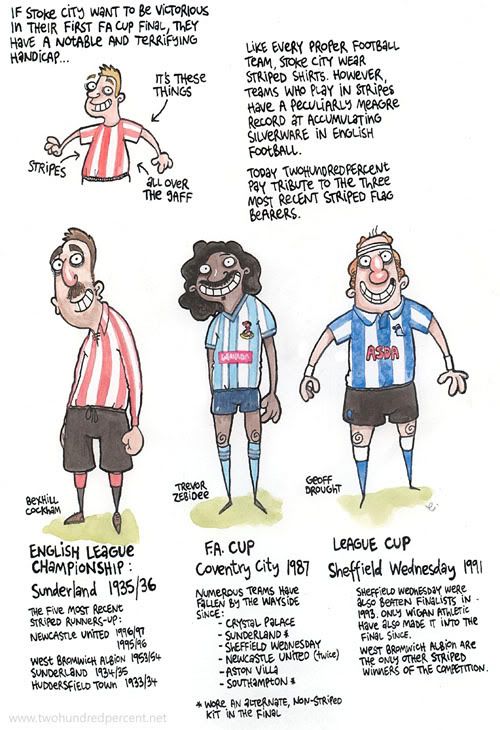 Click for bigger
There's more of Dotmund's art here. Twitter-wise, you can follow Twohundredpercent here. Don't follow Dotmund though; he is an idiot.