Tuesday portrait: Richard Keys and his fallen comrade
Dotmund has always managed to keep his passion for Richard Keys and Andy Gray well under control, ever since the former posed the what-he-presumably-thought-was-rhetorical "[would we really swap what we have now for] a £2.50 ticket and a cold pie?" question in February 2007's FourFourTwo magazine. So, he was naturally following the latest saga with an open mind and a light heart.
Given this afternoon's exciting developments in GrayKeysGate, he's brought his Friday picture forward again this week, to depict two giants of the televised game in the United Kingdom enjoying some of our game's celebrated atmosphere.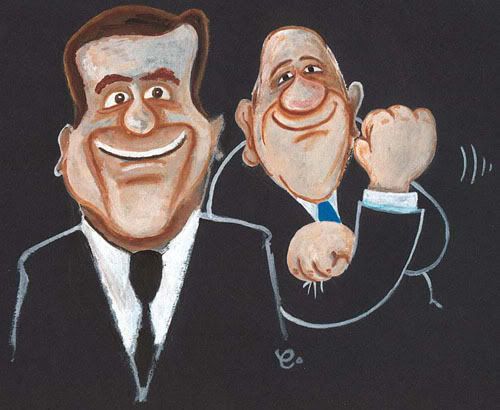 Click for full-size