(pre-)Friday Essay: Succeeding Roy Hodgson
Dotmund has been beavering away this morning and no mistake. He's brought his illustrated Friday Essay forward by 12-odd hours in what is bound to be an ultimately doomed attempt to keep his finger on the pulse.
Today (tomorrow?) he looks at the potential replacements for the beleaguered Roy Hodgson at Liverpool.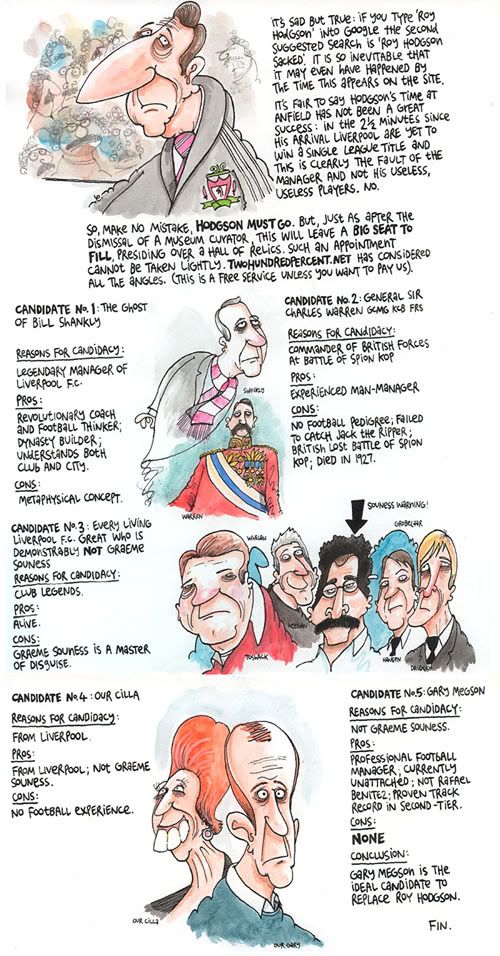 Click for full-size