Friday essay: A World Cup debut for Qatar
For this week's Picture That Dotmund Did, he's worrying about history as usual. Qatar have just two more attempts to qualify for the World Cup before they become the first debutant to host a World Cup Finals since a time when goalkeepers smoked during corner kicks.
It has since been pointed out to him that Ukraine, joint host of the next European Championships, have never qualified for the final stages of that tournament either. Since which time he's built a little fort and is hiding in it with only biscuits for sustenance.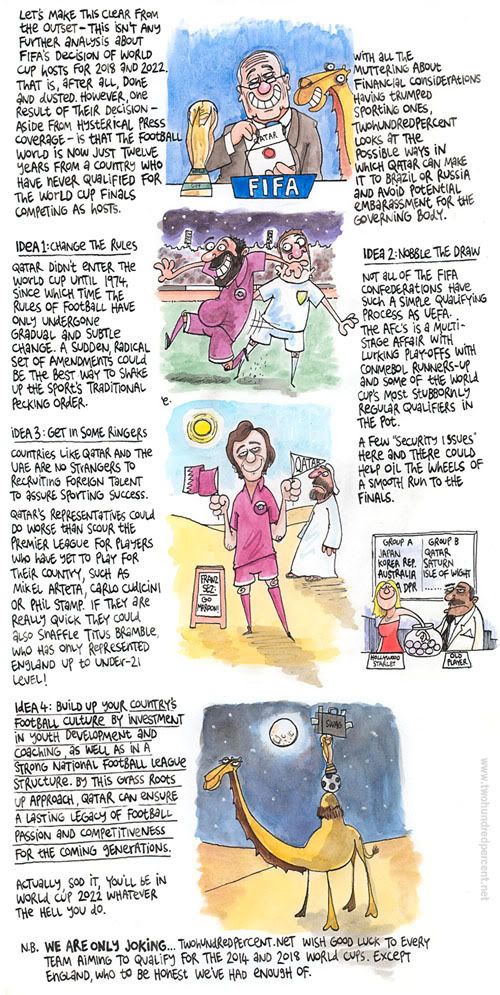 Click for full-size