Friday Essay: Seasonally-adjusted figures
As the most clued-up and news savvy readers may know, the UK has undergone something of a cold snap this week.  High time that Dotmund looked at the variety of clothing solutions footballers employ during icy weather.
Dotmund is great at art, please visit him at his site and cop an eyeful.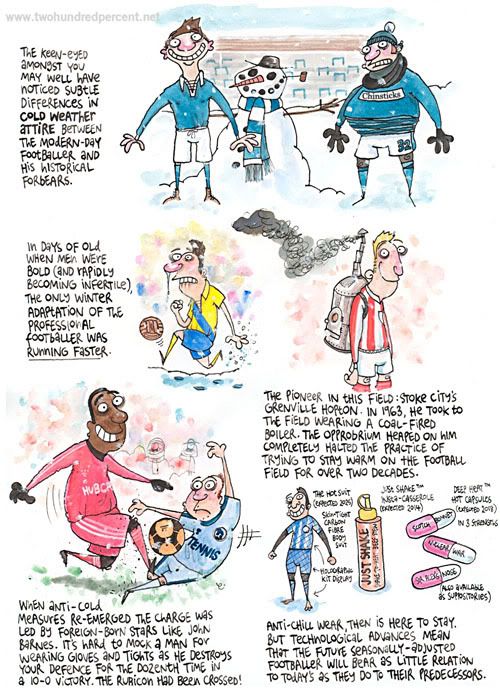 Click for full-size